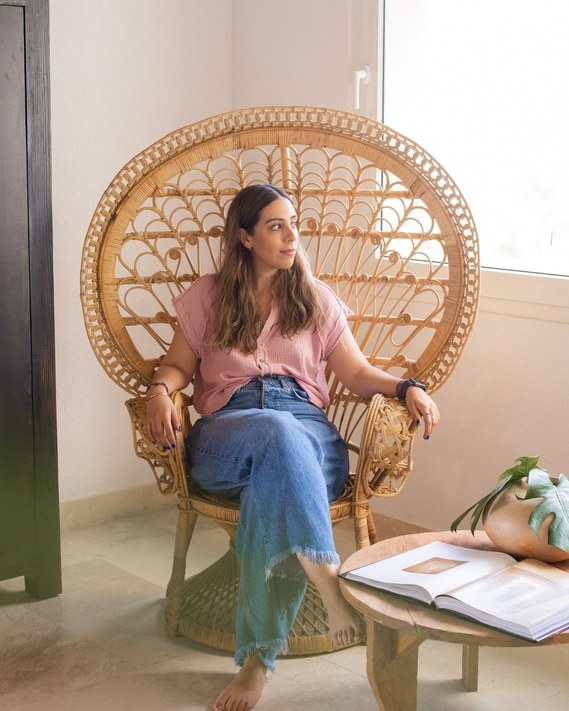 Mexican Interior Designer Fernanda Villalpando is based in Guadalajara, Jalisco. She was born in Mexicali Baja California, at age 19 she moved to Guadalajara to study the career of Interior Design and Landscaping at Autonomous University of Guadalajara.

FV worked for some years with interior design firms before establishing her own design studio in Guadalajara in 2020. Her projects are located in Punta Mita Nayarit, Guadalajara and San Juan Cosalá Jalisco.
Her ever evolving eclectic style and aesthetic offers a fresh look at interior design, without rules, timeless. The uniqueness of each project opens the door to see the personality of each client.

''I am naturally attracted to handmade artisan pieces. I love the mix of old and new objects and furniture, creating a very special journey. I consider that I am intuitive when searching and selecting each piece of furniture and details of my projects. Traveling and constantly seeing new places influence my style and creativity. Mexican culture and its crafts are a great source of pride and inspiration for me.''
contacto@fernandavillalpando.com

+52 3310066100
Guadalajara, Jalisco
México
@fvdesignstudio.mx